German Association for Synthetic Biology (GASB)
At GASB we always look for people who are interested and engaged with Synthetic Biology and want to contribute to the fostering of this fascinating research field. Weather you want to gain some new skills in organizing an event, manage a social media account or want to take more responsibility as a Steering Member – Everyone is welcome at GASB!
As an active Member you will be working together with like-minded people from all over Gemany and Europe on one of our current projects. You will gain new insights, skills and will be in close contact with the core of the SynBio community in Germany.
For some projects and ideas we have specific job describtions, but feel free to share your ideas with us! GASB is the place to realize your ideas!
Testimonials
Joining GASB allowed me to network and connect with other people from the field, which I never would have meet otherwise
René
Testimonials
Through GASB I met many interesting colleagues, but through my personal engagement in the steering committee I have the opportunity to shape the field and community of synthetic biology
Jakob
SynBio Foresight
We want to develop future scenarios for SynBio in Germany
GASB Digitalization
Simplifying administrative work by automatization

Podcast
Promoting an educative podcast about SynBio to reach out to curios minds

Synbio WoRldCafe 2023
Our yearly get-together of industry and startups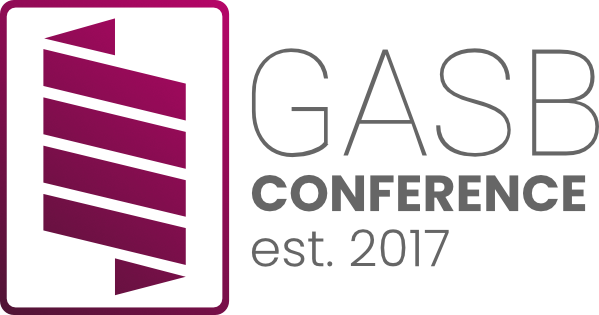 GASB Conference 2023
Our annual conference on Synthetic Biology

Your IdeaS
We are curious to hear and work on your ideas!
The work of GASB would not be possible without our sponsors. Find out here who is supporting us!
GASB welcomes scientific- and industrial institutions to become members of our organization, since they provide the knowledge, materials and applications of Synthetic Biology. Via GASB you will be able to get in touch with your future students, customers or employees.
Contact us for more information about sponsoring options!