German Association for Synthetic Biology (GASB) 
Hardly heard about Biosecurity, Biosafety and Dual-Use?
We at GASB want to contribute to biosecurity education within Germany, therefore we created "Biosecurity: Learn & Connect".Join us to participate in the six week online course "Next Generation Biosecurity: Responding to 21st Century" of the University of Bath and Biosecure.
The course comprises a workload of 4 hours per week, is free of charge and can be attended individually online.
Every Friday, we will meet at 3pm (CET) via Zoom to discuss the studied topics with mentors from the field of biosecurity research.
The first meeting will take place on April 22nd per Zoom. Register via this Google form for joining the event series and meet biosecurity experts.
Until 22nd of April you will receive a link to Zoom by email for the first meeting with an introduction round and show you how to participate in the course.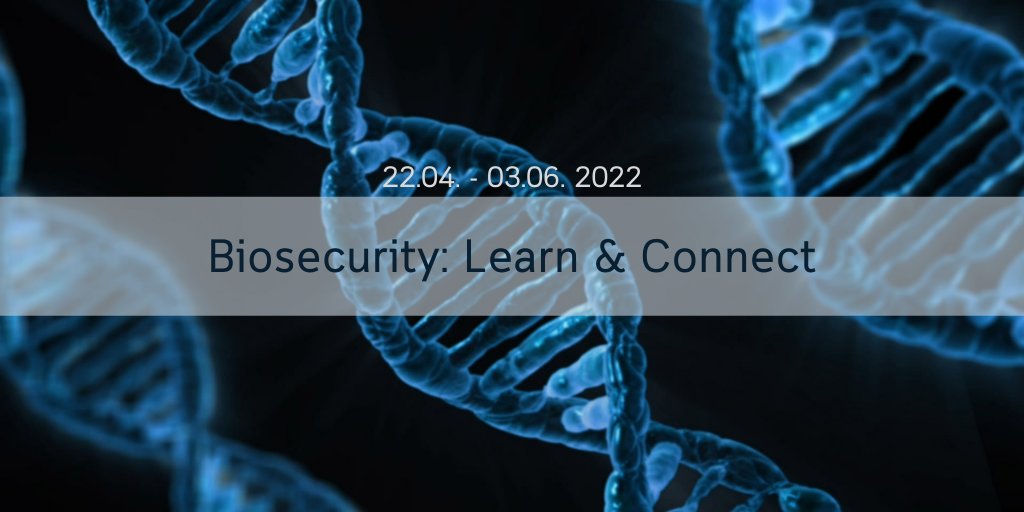 WHAT ARE BIOSAFETY AND BIOSECURITY?
Biosecurity is often mistaken to refer to the same principle as biosafety (especially in German, since both terms would be translated to "Biosicherheit"), but biosafety and biosecurity are not the same. According to the World Health Organisation (WHO):
Biosafety describes the containment principles, technologies and practices that are implemented to prevent the unintentional exposure to pathogens and toxins, or their accidental release
The term "biosecurity" refers to the "institutional and personal security measures designed to prevent the loss, theft, misuse, diversion or intentional release of pathogens and toxins
Biosafety measures are in place to protect people from dangerous organisms, while biosecurity protects dangerous organisms to be misused by people with malicious intent. Biosafety countermeasures are widely in place, including categorization of laboratories into safety categories, personal protection equipment, and waste management in the laboratory. 
Biosafety awareness and biosafety countermeasures are commonly known to life science students, since they learn about them in every safety introduction before entering the laboratory. In contrast to that, biosecurity awareness remains rather underrepresented within university education [2], but why is this a problem?
RELEVANCE OF BIOSECURITY AWARENESS AMONG SYNTHETIC BIOLOGY RESEARCHERS

Biosecurity countermeasures include e.g. export controls, to ensure that only stakeholders with benevolent research interest can get in possession of hazardous organisms. For these export controls, list like the one from the Australia group [3] exist, where pathogens are listed to which the access needs to be restricted.
The fast advances in synthetic biology challenge these measures against biosecurity threats, since we are not that far away from being able to synthesize whatever DNA fragments we want outside the DNA synthesizing industry (which has thorough screening measures to prevent sending out DNA encoding pathogens or toxins). However,, not only research related to pathogens poses a threat. In general, we are facing the  challenge of how to best mitigate the risks of research which can be misused to cause harm. This research is called "Dual Use Research of Concern".
Dual Use Research of Concern (DURC) is life sciences research that, based on current understanding, can be reasonably anticipated to provide knowledge, information, products, or technologies that could be directly misapplied to pose a significant threat with broad potential consequences to public health and safety, agricultural crops and other plants, animals, the environment, materiel, or national security
When it comes to pathogens, DURC issues can be mainly prevented by export control measures, but DURC does not necessarily involve human pathogens, especially when we talk about synthetic biology. An example: The insect allies project by the Defence Advanced Research Project Agency (DARPA) aims to use genetically modified plant viruses distributed by insects to engineer traits of crops directly on the field [5]. A project aiming to make crops e.g. drought resistant, but this system might be used to develop a bioweapon destroying entire crops [6]. 
To mitigate the risks of non-pathogen related DURC, we rely on the self-regulatory approach, meaning that the researchers themselves are responsible to assess the risks and establish suitable countermeasures. (There are however some funding agencies that require a DURC risk assessment.)
This self-regulatory approach can only work out when researchers are aware of biosecurity risks and know how to establish suitable countermeasures. When researchers are aware of their responsibility, they can establish suitable precautions already in the project design phase leading to a safer future for synthetic biology.
If you want to learn more, we highly recommend the free FutureLearn course "Next Generation Biosecurity: Responding to 21st Century Biorisks"[7].
The German Biosecurity Programme [8]
The German Biosecurity Programme is a project launched by the German Federal Foreign Office in 2013. It aims to implement sustainable biosafety and biosecurity projects mainly in asian and african countries under the auspices of the G7. The programme includes several sub-programmes in cooperation with the Robert Koch Institute (RKI), the Deutsche Gesellschaft für Internationale Zusammenarbeit (GIZ), Bernhard Nocht Institute for Tropical Medicine (BNI), Friedrich Loeffler Institute, Federal Research Institute for Animal Health (FLI) and the Bundeswehr Institute of Microbiology
Joint Committee on the Handling of Security-Relevant Research [9]
The Joint Committee on Handling Security-Relevant Research by the DFG and Leopoldina aims to foster a responsible research culture regarding DURC. To help reach this goal, the joint commission establishes commissions for DURC risk assessment within universities and published teaching materials on DURC.
Central Commission for Biological Safety (ZKBS) [10]
While mainly involved with biosafety, the ZKBS gives recommendations on the classification of microorganisms in biosafety level categories and gives recommendations if current countermeasures against biothreats are still up to date.
Bundesamt für Risikobewertung, Department for Biological Safety [11]
The Department Biological Safety of the Bundesamt für Risikobewertung deals with health risks for humans which may arise more particularly from micro-organisms or toxins with a focus on food, feed and consumer items. They are involved in determining the cause of outbreaks of foodborne diseases and zoonoses.
If you are in doubt about the DURC potential of your research, it is always a good start to talk to your supervisor or your university's ethics council. Otherwise, the Joint Committee on Handling of Security-Relevant Research lists DURC commissions of several universities on their website [12]. If you have any questions regarding DURC, you can also contact Svenja or Fabian, who are responsible for the GASB's biosecurity activities
We at GASB want to contribute to biosecurity education within Germany, therefore we are currently designing a workshop series on dual-use research, where synthetic biology researchers and students can learn about DURC risk assessment and countermeasures.
Learn with (and from) the experts

The trainee program will enable a substancial overview about the field of biosecurity and will strengthen the knowledge with joint discussion rounds with biosecurity researchers. We further plan to foster exchange platforms to connect researchers and policy makers and thereby enable a way for scientist to enter biosecurity related research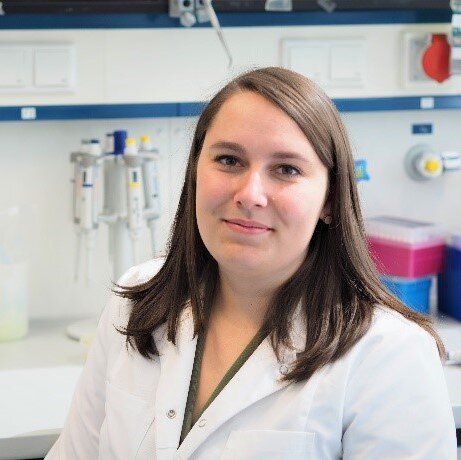 Laura Schlüter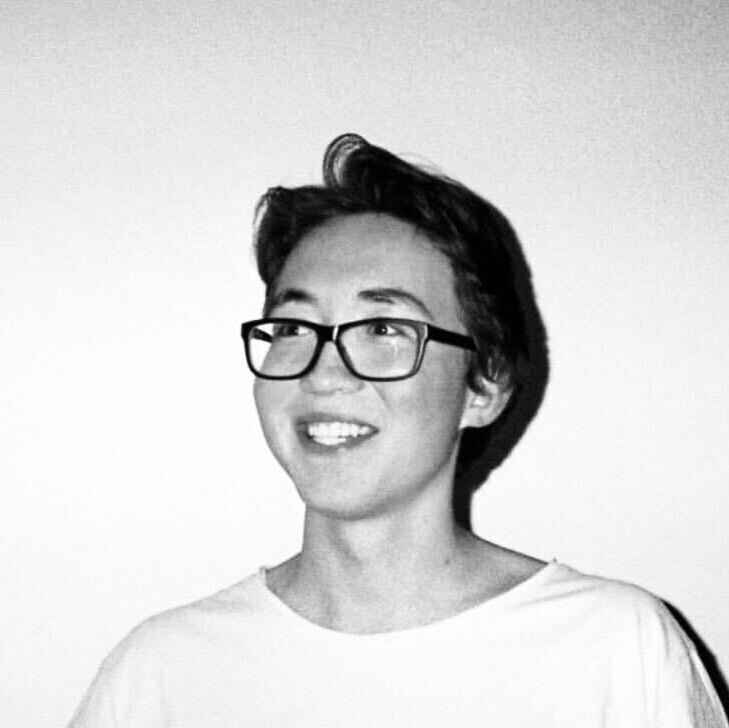 daniyar EGEN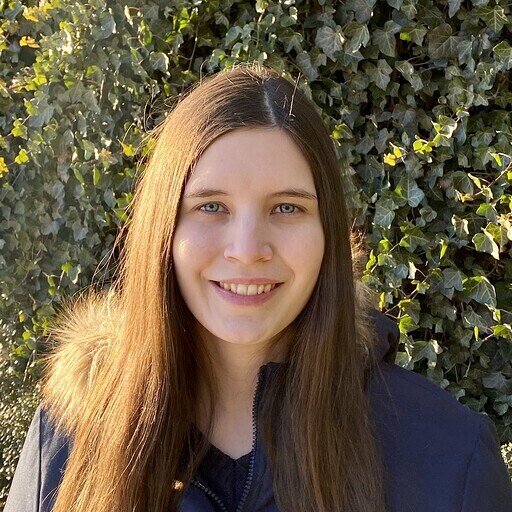 Julia Macholl
The Biosecurity Network

A community of like-minded people within the German speaking biosecurity landscape, to connect and inspire further action.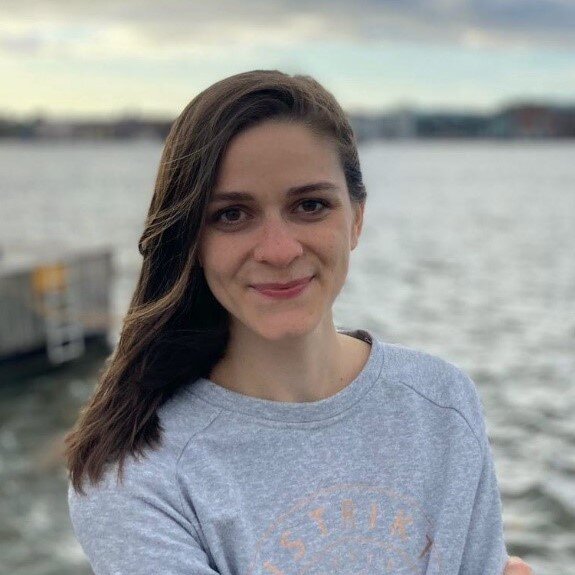 Pauline Scheuber
Direct investigation of the current sequencing environment within Germany
How can we ensure effective biosurveillance? Within the sequencing environment  project we work on a direct investigation of the current sequencing environment within Germany and design concepts for biosurveillance.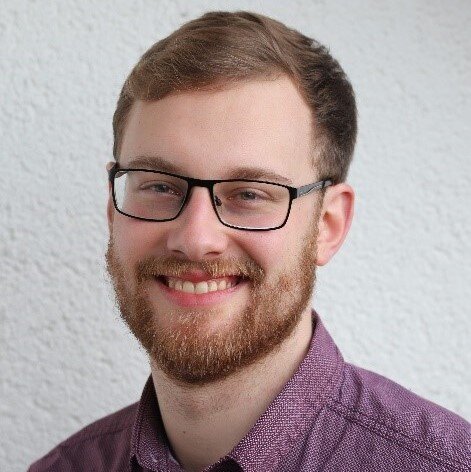 Levin Joe Klages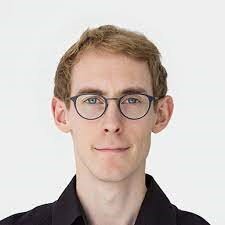 Jasper Götting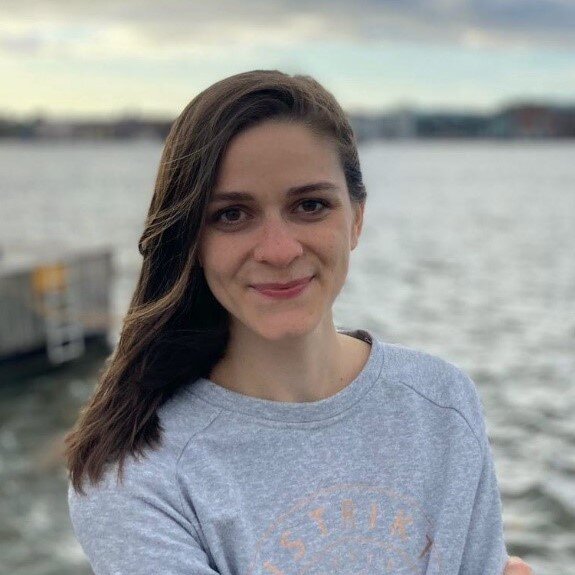 Pauline Scheuber
How can we educate a generation of responsible researchers
Dual-Use and Biosecurity are not part of most life sciences curricula. Within this project we analyse the current educational state on biosecurity among life sciences researchers and design concepts to ensure that we educate the next generation of synthetic biologists to conduct their research responsibly.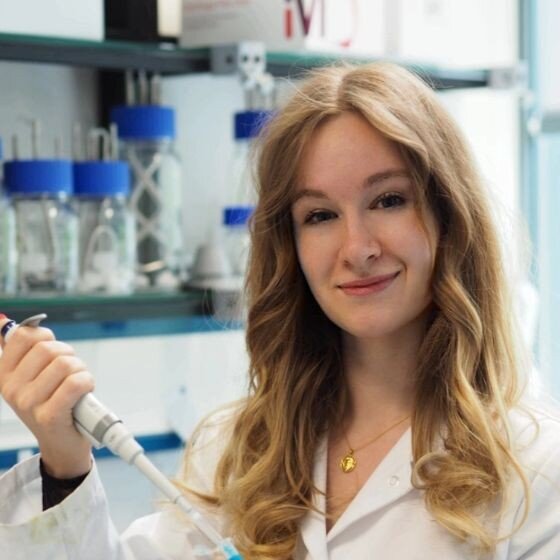 Svenja Vinke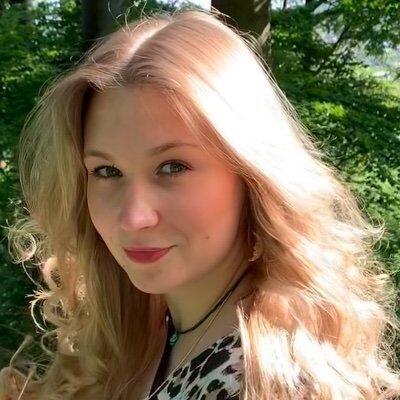 Irina Rais